NEW RELEASE
Scratching the Surface
For her whole life, Allyson lived with chronic eczema. At times severe, she was told the condition was incurable and doctors prescribed topical steroid creams to help manage the outbreaks. She learned to live with it. Now, well into her thirties, married and with a daughter of her own, life was busy and full of energy and seemed to be moving in the right direction. Until she stopped using the creams. Plunged into Topical Steroid Withdrawal (TSW), she faced years of debilitating effects that left her with increased loss of physical function, traumatic physical and mental pain and a greatly diminished quality of life. But through all the pain, a resonating within her of an undeniable truth emerged; that physical healing was only one part of the equation. That to truly heal, we must look deeply within ourselves to find the connection between our mind, body and spirit. Through Allyson's journey, we can find a link to our own spirit and answer its call to live more authentically and with a full heart.
Scratching the Surface challenges all of us to look beyond our physical limitations and current situations to find a deeper connection to ourselves and who we can truly be. It encourages us to shift our thoughts, shed our fears and equip our minds for a different outlook and to believe in our own intrinsic value.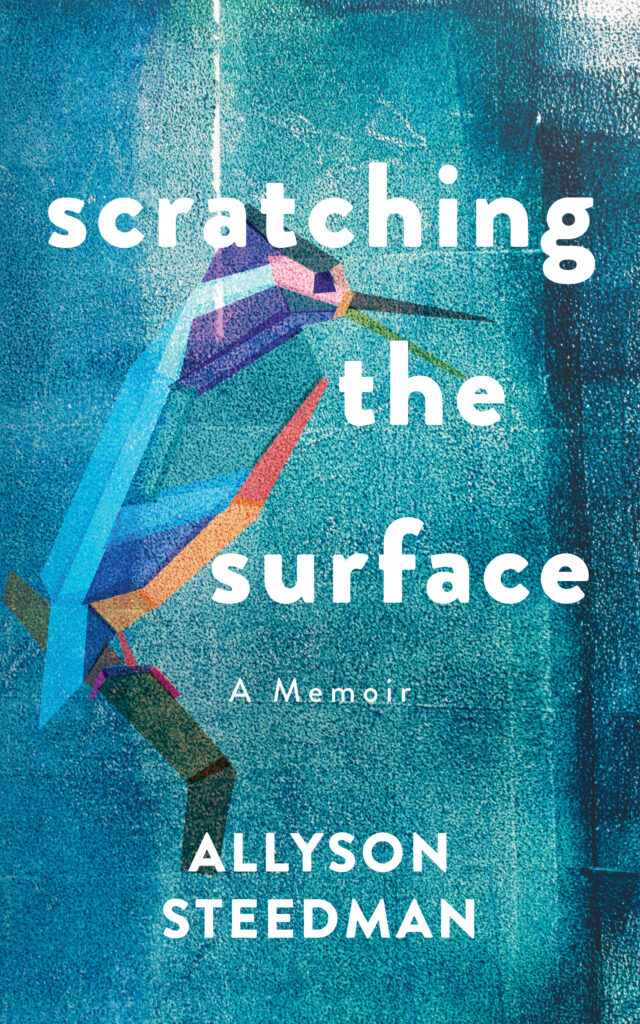 Steedman's story is heartfelt and emotional. The author is strong and resilient. An inspiring read overall.
I loved how brave this book was. The story was interesting and I felt like the author was telling me her struggles and then triumphs. The writing was really good and it flowed easily from one experience to the next.
This was a genuine, heartfelt memoir. I truly connected with the story and the author
Extraordinary, exceptional, impressive, informative, inspiring.